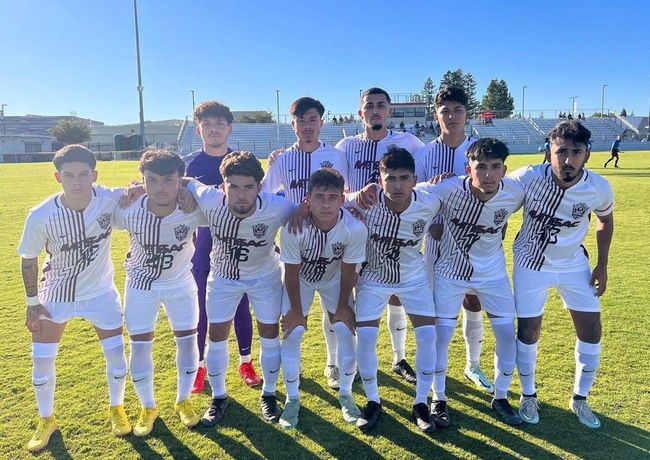 The defending CCCAA State Champion Mt. SAC Soccer team opened the 2022 season with two games on the road, Friday versus American River and Sunday against West Valley.
The Mounties, who won their sixth state title last year, lost their opening game at American River, 3-2, but came back with a 2-0 shutout over host West Valley.
In the opening game of the season against American River, the Mounties trailed 2-0 in the 65th minute, when freshman attacker Ernesto Figueroa-Lopez (Edward Castro) scored his first college goal for the Mounties to cut the Beavers lead in half, 2-1.
American River stretched the lead to 3-1 in the 75th minute and Mt. SAC's Jason Garcia (Emiliano Gutierrez) scored a late goal in the 86th minute for the 3-2 final.
In the game against West Valley, the Mounties scored both goals early in the game and made them stand up against a furious attack by the Vikings in the second half.
Mt. SAC freshman defender Felipe Cobian (Alex Mendez) gave the Mounties an early 1-0 lead in the 15th minute.
Just two minutes later (17th), Mendez gave the Mounties the 2-0 lead on an assist from Everardo Escobar.
Mt. SAC will open the home season with their annual Nike/Azteca Soccer Tournament Friday September 3.
Five teams, which include Fullerton, College of the Desert, Santa Ana, Oxnard and Lake Tahoe CC will compete Friday and Sunday.
The Mounties open against Lake Tahoe Friday (Sept. 3) at 9:00 pm.