Carsandra Taylor
A trailblazing four decade career hasn't slowed down this Mountie legend

---
(Walnut, CA) This edition of the Mountie Spotlight features Mt. SAC Assistant Women's Basketball Coach Carsandra Taylor. Despite being in supporting roles, Taylor has shined brightly in her life and chosen professions.
Taylor's Mt. SAC career has spanned over four decades. Prior to serving in her current position, which she began after her retirement in 2013, she served thousands of Mt. SAC Student-Athletes as Head Athletic Trainer for over 35 years.
As you can guess, she is the longest employed Mt. SAC Athletics Staff Member however, it's her passion for her players and profession that makes Taylor standout amongst all others.
As an athletic trainer Taylor was a trailblazer, becoming only the second African American Female to be certified by the National Athletic Trainers Association.
Taylor not only served the athletes at Mt. SAC, she also served top athletes through the world. She served as athletic trainer for the world renowned Mt. SAC Relays, on many USA National Track and Field Teams and during the 1984 Olympic Games.
It was at the 1984 Olympic Games where Taylor was captured in one of the most iconic sports photographs in history, when she rushed to the aid of fallen American Distance Runner Mary Decker Slaney.
---
CLICK HERE to view the photograph and story of it by renown Time Magazine Photographer David Burnett.
(https://www.runnersworld.com/runners-stories/a33367218/mary-decker-zola-budd-1984-olympics/)
---
Due to her outstanding service and commitment to Mt. SAC and her Student-Athletes, Taylor was deservingly inducted into the Mt. SAC Athletics Hall of Fame in 2015. A standout basketball and track & field athlete at Matawan Regional High School (N.J.), she is also a member of her regional high school Hall of Fame
Mt. SAC Sports Publicist Kenny Walter (KW), took some time with Taylor (CT) to reflect on her incredible career and legacy.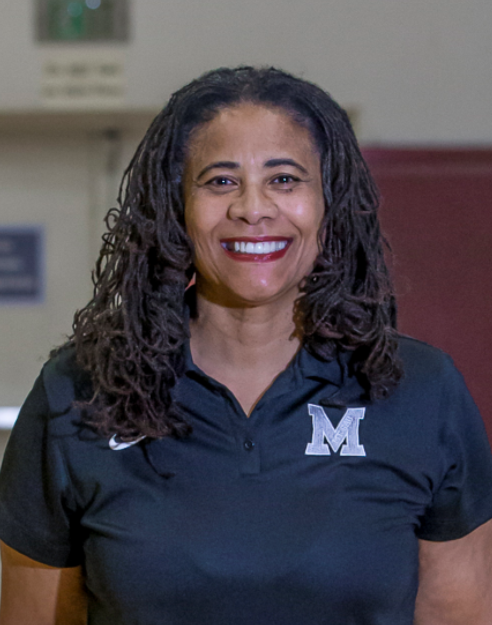 KW - Please tell us about your career and time at Mt. SAC?
CT - It has been a privilege to be a part of one of the premier community colleges in the country.
I've created lifelong friendships with peers and was afforded the privilege to mentor hundreds of student-athletes.
I grew up at Mt. SAC. I arrived on campus on March 1, 1977, at the age of 23, ready to take on the world.
Much to my surprise I was met with ageism, racism and sexism within the department. A few instructors did not want me to address them by their first names. I was told that the coaches shower was off limits. Several of the male coaches felt that a woman should not work with male athletes. Linda Garrison (former Physical Education Division Dean/Director of Athletics) and Dr. Ernie Grégoire (former Dean of Special Programs) really helped me to maneuver through those early days and as people retired the culture improved.
The Mt. SAC Relays afforded me the opportunity to work with world class track and field athletes and assist them in accomplishing their goals. This exposure got me involved with USA Track and Field and lead to multiple international trips including a European tour with the 1980 Olympic Team. I also got the opportunity to work the 1984 Los Angeles Olympic Trials and the Olympic Games.
My career as an Athletic Trainer has been priceless!!
KW - Can you please tell us the individuals who were the biggest influence on you and your career?
CT - Number one on the list is my mother; she raised me to be a hardworking, loving and caring person. Faye Irons, my high school P.E. teacher as a great teaching role model; Phillip Donley, professor and Athletic Training Program Director, West Chester State College; Linda Garrison, Division Dean, gave me the opportunity to join Mt. SAC at such an early age (23).
KW - How has the transition from being an Athletic Trainer to Assistant Basketball Coach been?
CT - Extremely easy. The responsibility of being an Athletic Trainer can be very stressful. Most of my coaching duties are in the off-season and are not stressful at all.
KW - What are your thoughts on being only the second African-American Woman certified by the National Athletic Trainers Association?
CT- I feel extremely proud to have been a trail blazer in an area where women and African-Americans were underrepresented. It's an incredible honor to know that I truly had an impact on the National Athletic Trainers Association. When I entered the profession in 1976, there were very few women of any race. I don't see myself as just a black pioneer.
KW - What did the iconic image of you tending to fallen runner Mary Decker Slaney during the 1984 Olympics mean to you and how did it impact your life?
CT - I am a behind the scenes type of person, I take pride in trying to help others be the best that they can be. Fate put me in the spotlight and brought awareness to the importance or Athletic Trainers in the sporting world. The photograph shows me doing what I did as an Athletic Trainer for 40 years, just doing my job.
KW - Would you please tell us something about yourself that isn't on your resume?
CT - 49 years later, I still hold two track and field records at my high school!! (Long Jump and Discus)
---
CLICK HERE to view Carsandra Taylor's complete bio.
Follow Mt. SAC Women's Basketball on twitter @MtSAC_WBKB
Follow Mt. SAC Athletics on twitter @MtSAC_athletics or Facebook @Mountie.Athletics
For additional information, please contact the Mt. SAC Sports Information Office at 909.274.4630.