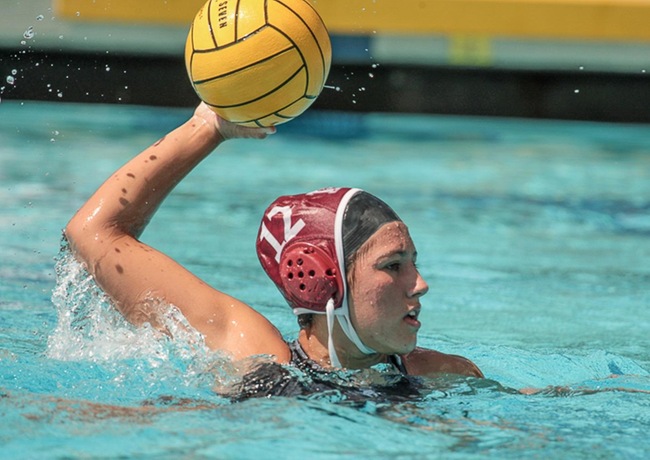 (Torrance, CA) For the third time this season, the Mt. SAC Women's Water Polo Team posted a shutout, a rarity in the sport, defeating conference rival El Camino College, 23-0.
The Mounties improved their overall record to 6-1 (2-1 in conference).
Eight of the nine field players for Mt. SAC scored, with Colleen Gamboa (5 assists) leading the way with five goals. Five other players had three apiece – Miranda Silva (5A), Paulina Luna (3A), Janel Sepulveda (2A), Brianna Baker (A) and Kaitlin Howard. Erin DeAnda added two goals and an assist.
Goalie Kristi Mertins, who has recorded the three shutouts, had four saves.
The Mounties will host their annual Mt. SAC Water Polo Classic beginning on Friday, September 21st. The tournament is co-hosted by Fullerton College and will feature 15 teams. The Mounties will play Saddleback College, on Friday (10:20 am) at the Marie T. Mills Aquatics Center.
Follow Mt. SAC Women's Water Polo on twitter @MTSAC_W_Aquatic
Follow Mt. SAC Athletics on twitter @MtSAC_athletics or Facebook @Mountie.Athletics
For additional information, please contact the Mt. SAC Sports Information Office at 909.274.4630.